Tell Notre Dame to Ban Porn, Not the Catholic Murals of Christopher Columbus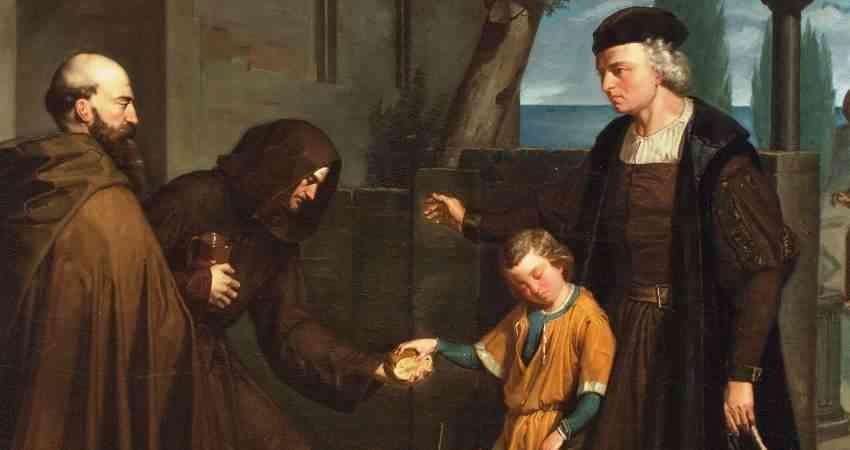 What happened when hundreds of students at the University of Notre Dame asked their university to ban access to porn on campus? Nothing.
But when the radical Left demanded that twelve historic 19th century murals of Christopher Columbus be removed from the Main Building, Notre Dame president Fr. John Jenkins freely yielded.
Yes, Columbus will be censored by the Catholic campus. But not porn access.
You and I cannot allow the radical Left to destroy or rewrite history. So please sign your peaceful protest to Notre Dame today.
Let's also remember the facts:
Fact #1: Christopher Columbus brought the Faith and civilization to America. In fact, Pope Leo XIII issued a glowing encyclical, Quarto Abeunte Saeculo, to celebrate Columbus' providential mission.
Fact #2: Columbus was "extremely zealous for the honor and glory of God," wrote Bartolome de las Casas. "He deeply yearned for the evangelization of these peoples and for the planting and flourishing everywhere of people's faith in Jesus Christ."
Fact #3: Leftist professors hide this fact: Slavery was widespread among the native Indians when Columbus arrived. Indian culture also included human sacrifice and cannibalism.
Fact #4: Columbus insisted on the fair treatment of the Indians. He wrote: "I recognized that they were people who would be better freed [from error] and converted to our Holy Faith by love than by force."
Tell the University of Notre Dame to keep the Columbus murals up.
God bless you.